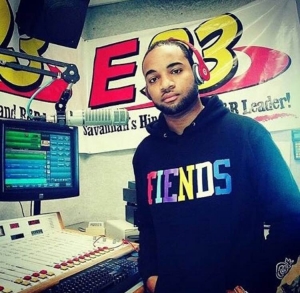 Check out the "DJ A-Rod Experience" every Sunday from 4pm – 8pm on E93!
About DJ Arod: DJ Arod is born in Los Angeles in California and has been in Savannah for 10 years! A graduate of Jenkins Highs school DJ arod has been blazing the music scene in the Sea Port for a very long time. He has Flo Rida, K. Camp, Trina, Lil Boosie, Webbie, TK N Cash and many more!
He currently attends Savannah State University which allows him to keep the pulse of the current music scene.