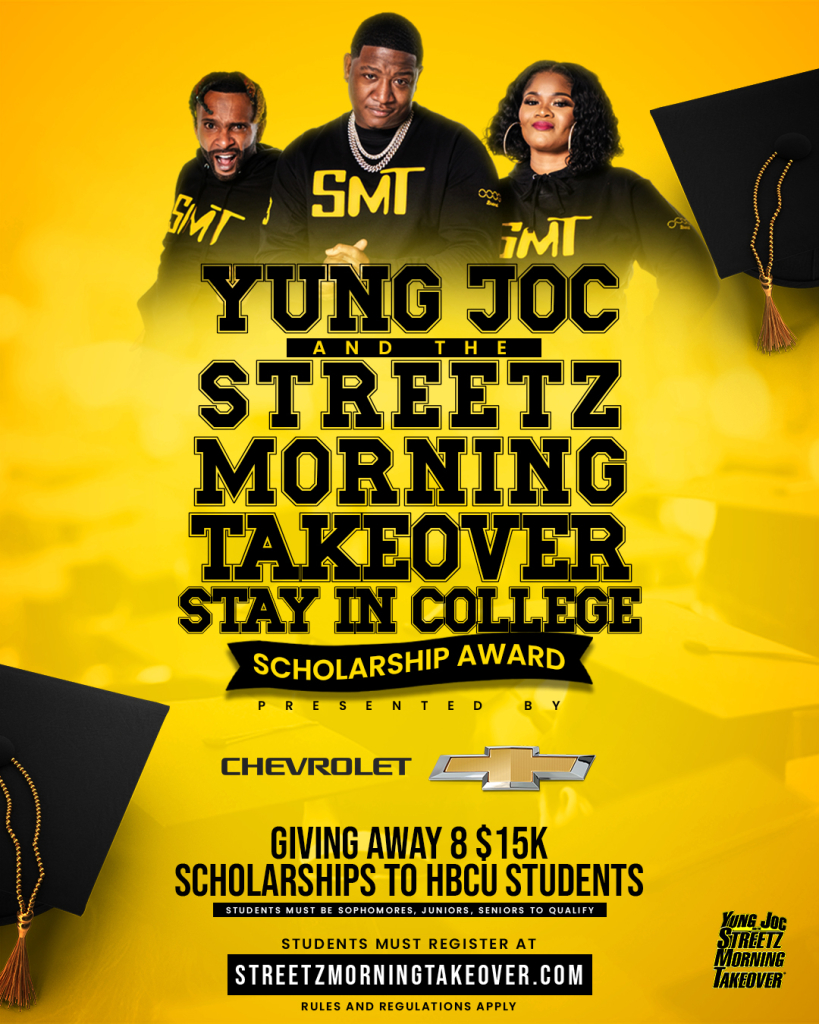 Chevrolet has partnered with Yung Joc and the Streetz Morning Takeover and they're offering 8 students from selected Historical Black Colleges and Universities the opportunity to fulfill their educational dreams.

Enter to win from now through December 9th, 2022.
Only eight students from HBCU's located in Atlanta & Savannah GA, Charlotte, Raleigh and Fayetteville, NC, Norfolk, VA & Huntsville, AL will be eligible to secure $15k each in scholarship donations.
Enter to win here.