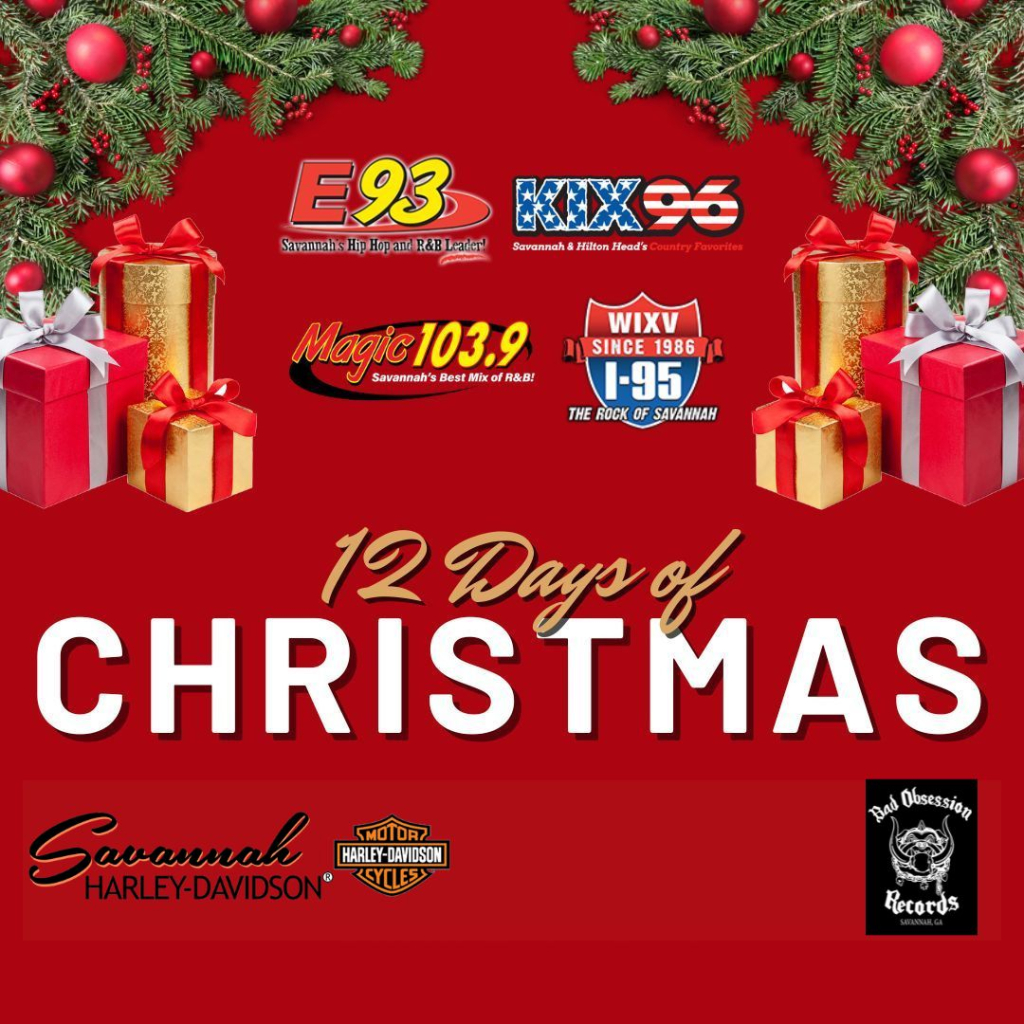 It's the most wonderful time of year!
Join E93 and our sponsors, Savannah Harley Davidson and Bad Obsession Records, in spreading the holiday cheer this season!
E93 will begin taking nominations for families and children in need of a better Christmas on November 21st. Nominations close on December 16th.
Nominate below:
12 Days of Christmas Nominations
Tell us about the family or children you'd like to nominate for a better Christmas!
Want to get involved? Please donate unwrapped toys at any of our sponsor locations:
Magic 103.9 will not provide trips, cash or electronic gifts for 12 Days of Christmas.