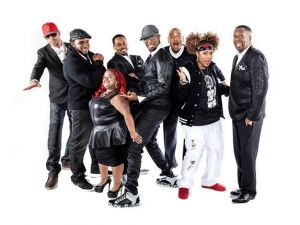 Heard nationwide, the Rickey Smiley Morning Show is crazy good, quick-paced and anchored by one of the nation's most popular comedians. The Rickey Smiley Morning Show is one of the fastest growing radio programs in the country. Easily entertaining a wide variety of listeners, the "can't miss a minute" morning show perfectly blends Hip-Hop/R&B music, exclusive comedy and spiritual entertainment with today's hottest topics in news, entertainment and sports.
Social Networks
Rickey Smiley Twitter – @RickeySmiley
Rickey Smiley Official Fan Page: https://www.facebook.com/RickeySmileyOfficialFanPage
Find out more on the Rickey Smiley Morning Show, click here.